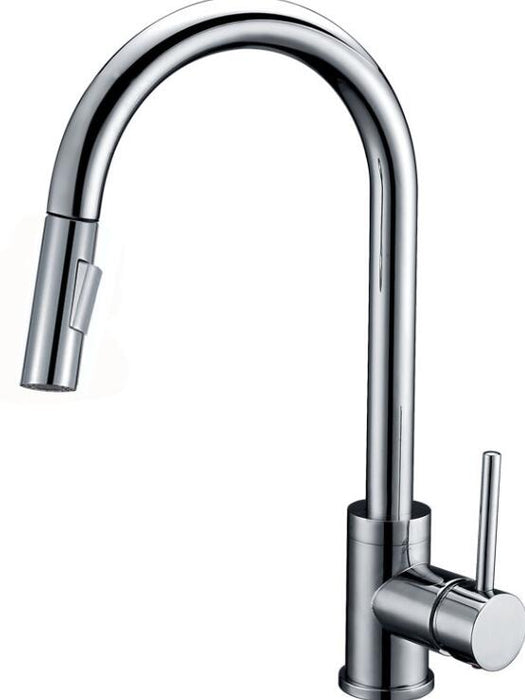 The minimal detailing of this AA Decor pull down kitchen faucet is ideal for contemporary kitchens. Its high spout effortlessly clears the largest pots, and a pull-down spray head allows you to place water right where you need it, switching between stream and spray at the touch of a button.
Dimensions: 10.5" W x 16.6" H x 9.5" D

Specifications: YPG314
Instructions/Manual: YPG314
Installation Video: YPG314
Questions about this product? Contact us here.