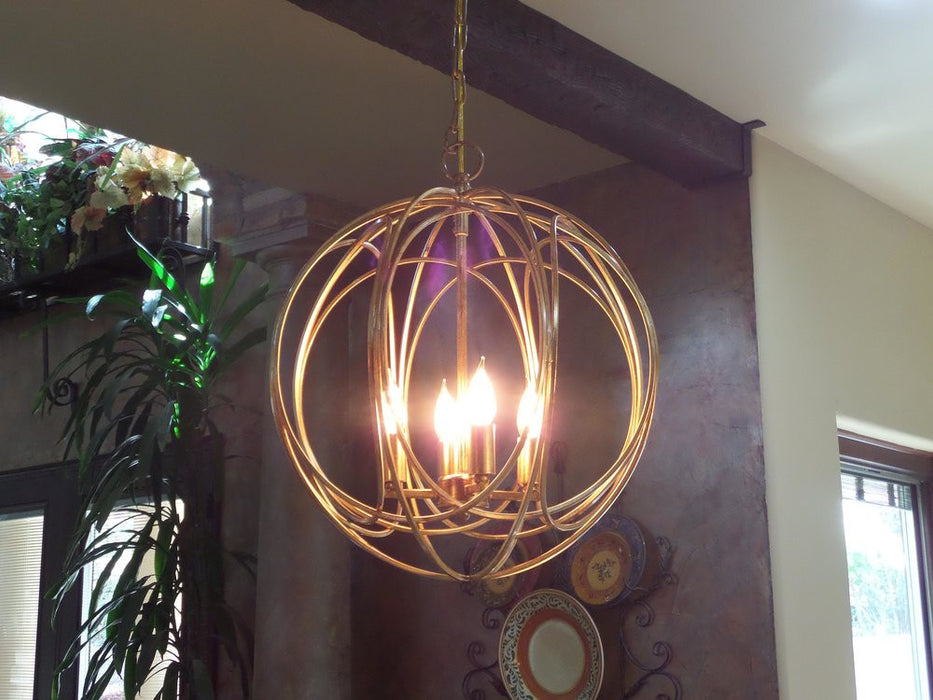 Adorn your home with this AA Decor 4 light orb Chandelier in gold finish. This very elegant Chandelier tops the standard and stands out above the rest. Can even be installed on sloped ceilings! acknowledged and certified by international standards such as CE, UL and CUL which ensures usage safety. Great for entry/foyer; dining room; kitchen; living room. This item lives up to our vision of an living; it's components are non-toxic.
Dimensions: 18.2" W x 20.1" H x 18.2" D
Instructions/Manual: LZ3386-4
Live Video: LZ3386-4
Questions about this product? Contact us here.