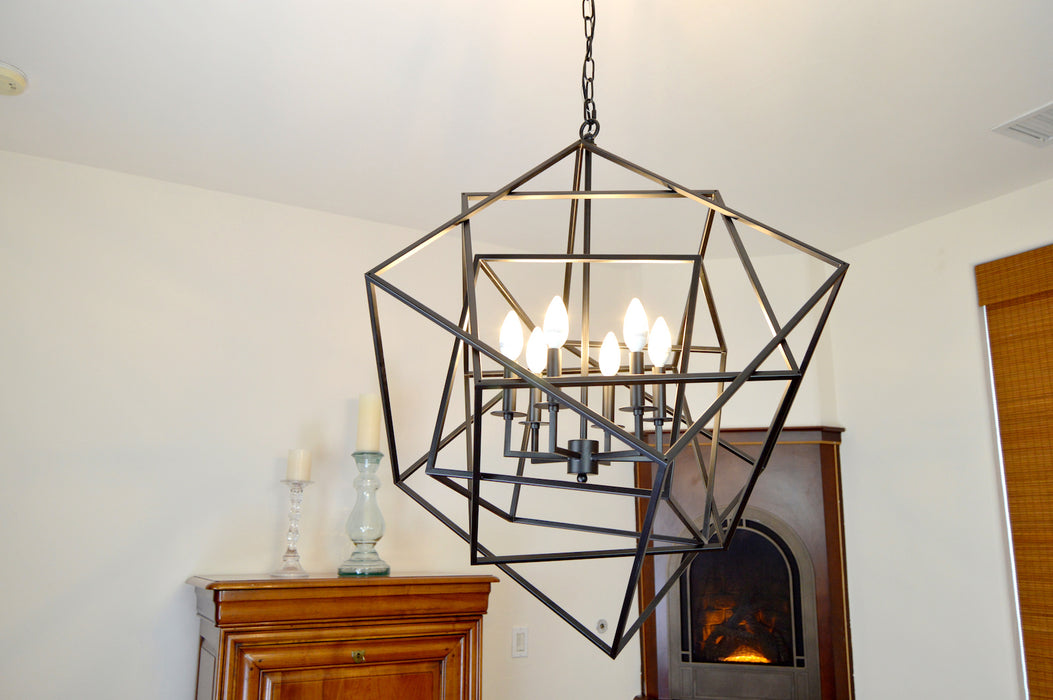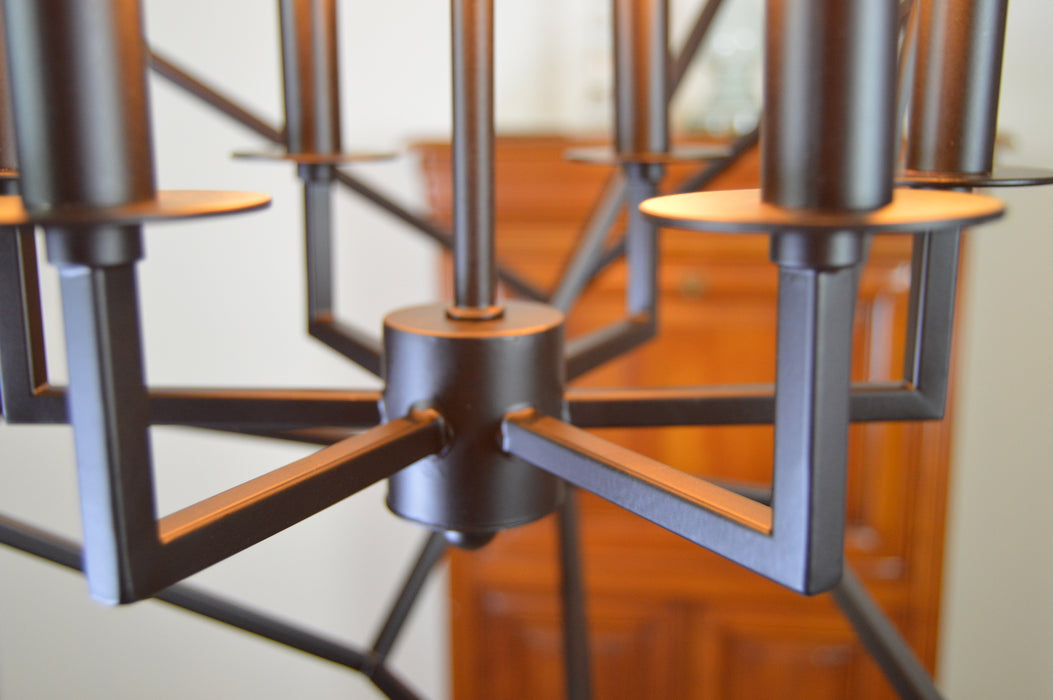 This unique six light chandelier is the perfect statement piece for your home or business. Its eye-catching, contemporary design is completely new and modern. Its matte black finish draws attention but also works well with many different color schemes. Stand out from the crowd with this beautiful chandelier.
Dimensions: 27.6" W x 44.3" H x 27.6" D
Instructions/Manual: LZ20812-6
Questions about this product? Contact us here.