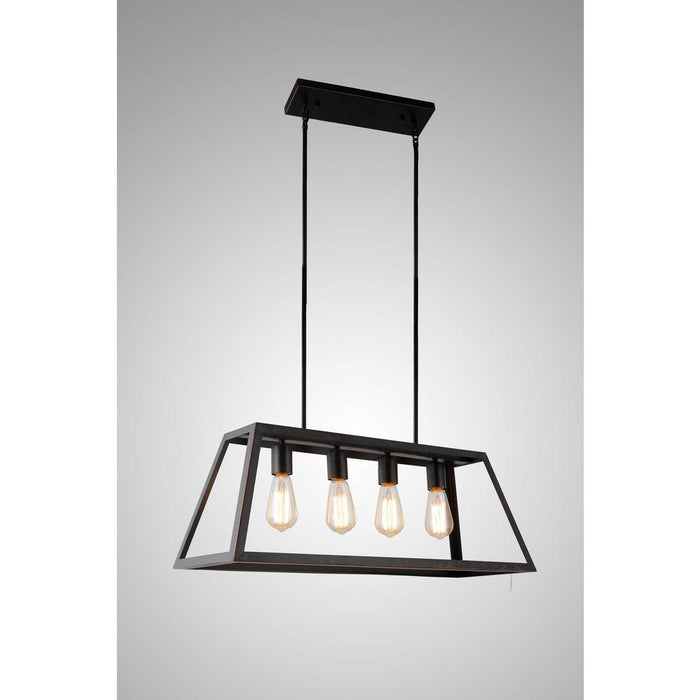 4-Light oil rubbed bronze pendant, full metal construction with no glass panels allowing light to flow clearly at every angle. This fixture comes with (4) 20 in. rods for versatility in hanging options 35 in. or 55 in. Uses 60-Watts bulbs. Because of the open design style, Vintage Edison style bulbs make a striking presentation. This light fixture is fully dimmable, allowing you to capture just the right mood.
Dimensions: 30" W x 11" H x 10" D
Instructions/Manual: L48-OR
Installation Instructions: L48-OR
Questions about this product? Contact us here.