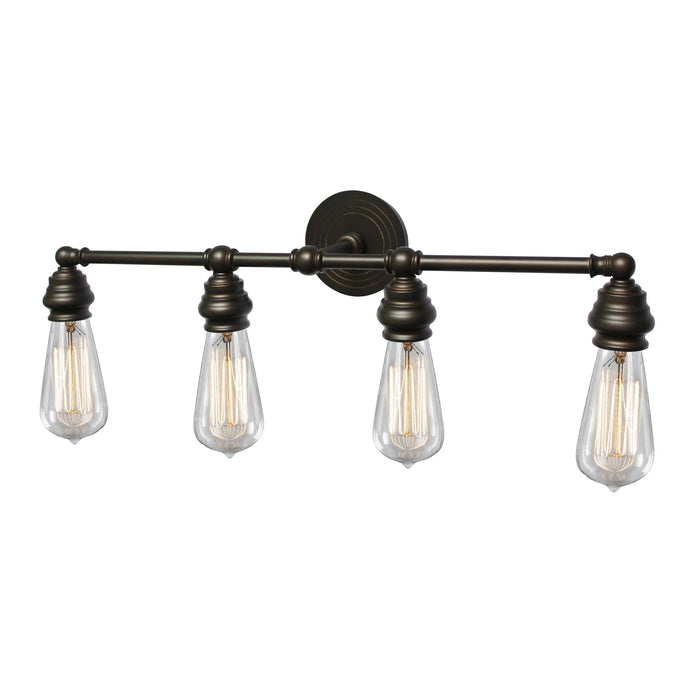 This unique vanity fixture lets your home or business stand out from the crown. Exposed bulbs are a striking focal point for this gorgeous statement piece. Its oil rubbed bronze finish is beautiful enough to draw attention but neutral enough to work well with a wide variety of color schemes.
Dimensions: 27" W x 9" H x 9.5" D
Questions about this product? Contact us here.