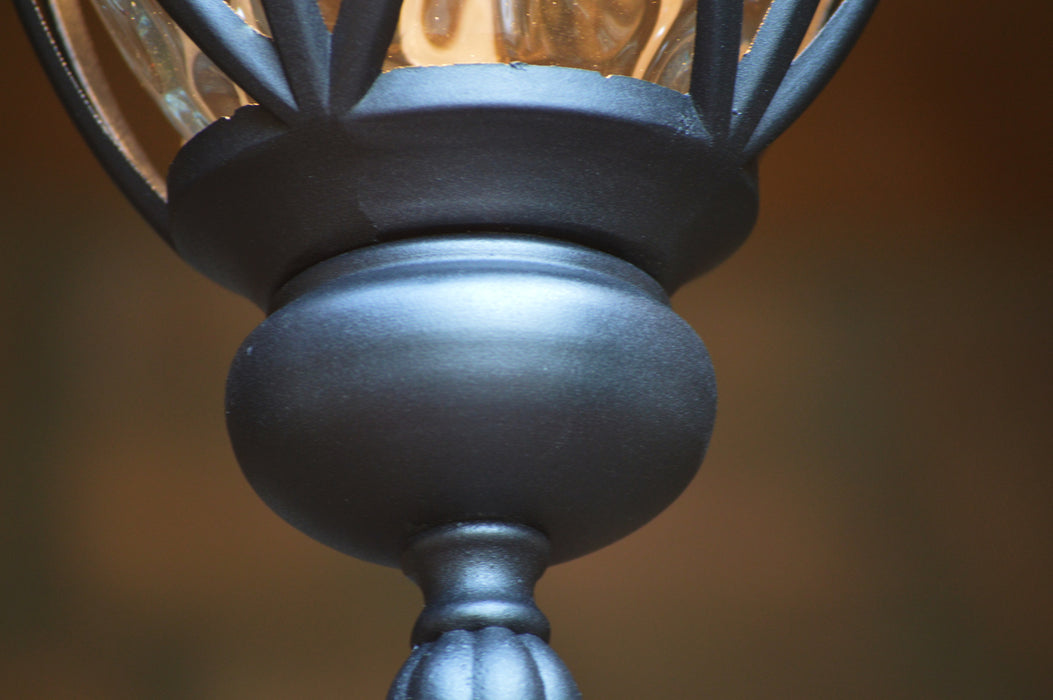 This ornate, sophisticated exterior light fixture is both beautiful and versatile. The striking attention to detail used in its construction draws attention without becoming gaudy. Its matte black finish is a classic color choice, no matter your preferred style of decor. Clear water glass diffuses light beautifully at night while also shining elegantly during the day. Light your home's exterior with this stunning hanging light featuring a matte black finish. The one-light fixture features a mid-century style that lends elegance to your home, and its brass material ensures its durability.
Dimensions: 9.4" W x 20.25" H x 9.4" D
Instructions/Manual: EL591MHBL
Questions about this product? Contact us here.