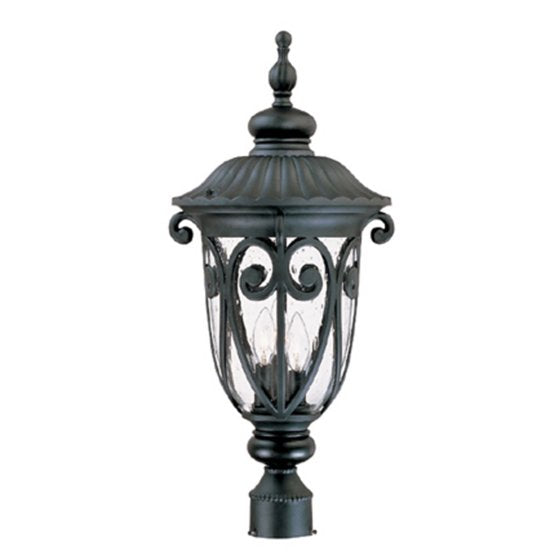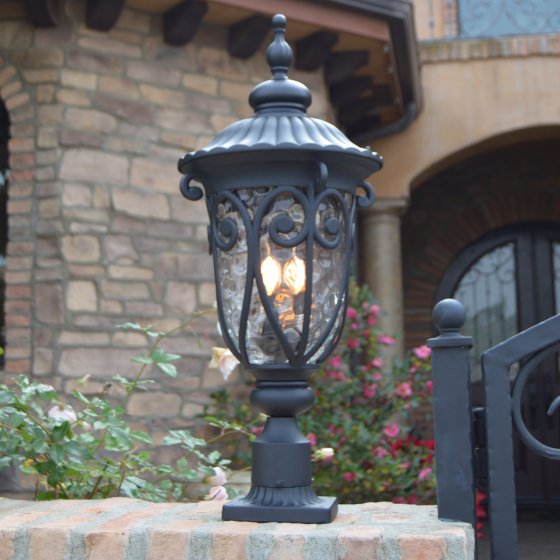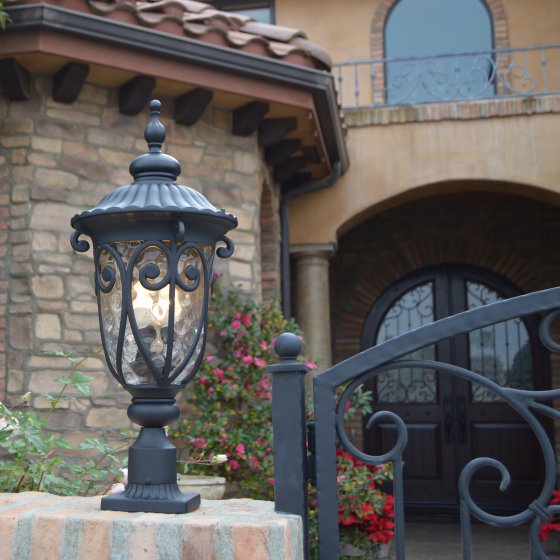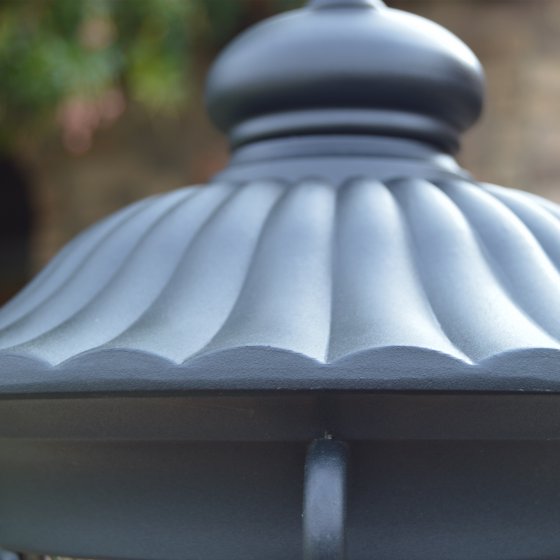 This elegant, ornate exterior light fixture is sure to look great in your porch, patio, or garden. Its striking attention to detail makes it a beautiful focal point. Clear water glass and a matte black finish give it a warm, neutral appearance. Easily place this fixture wherever you like and instantly notice an improvement.
Dimensions: 11" W x 27.5" H x 14" D
Instructions/Manual: EL591LPBL
Questions about this product? Contact us here.