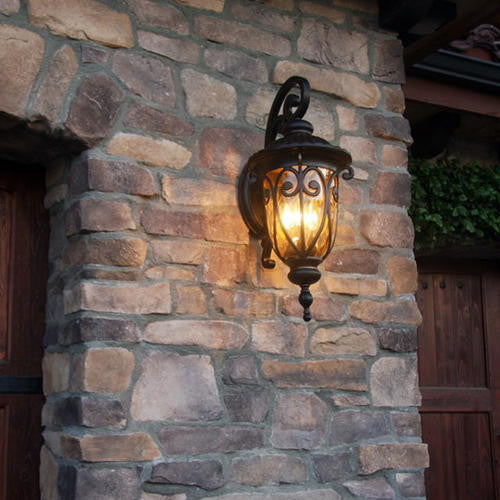 This ornate, sophisticated exterior light fixture is both beautiful and versatile. The striking attention to detail used in its construction draws attention without becoming gaudy. Its oil rubbed bronze finish is a classic color choice, no matter your preferred style of decor. Gold stone glass diffuses light beautifully at night while also shining elegantly during the day.
Dimensions: 11" W x 27.5" H x 14" D
Questions about this product? Contact us here.