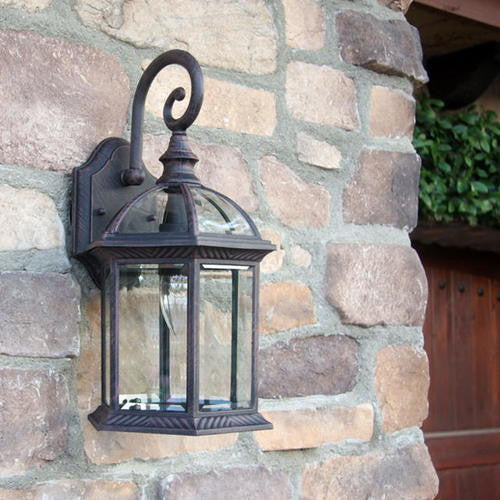 This elegant exterior light instantly improves the appearance of your home or business. Its classic design shows a beautiful attention to detail while its clean, simple lines prevent it from overpowering your existing décor. A venetian brown finish compliments almost any color scheme. This durable, versatile piece makes the perfect addition to  your home or business.
Dimensions: 7" W x 16" H x 8" D
Instructions/Manual: EL52VB
Questions about this product? Contact us here.