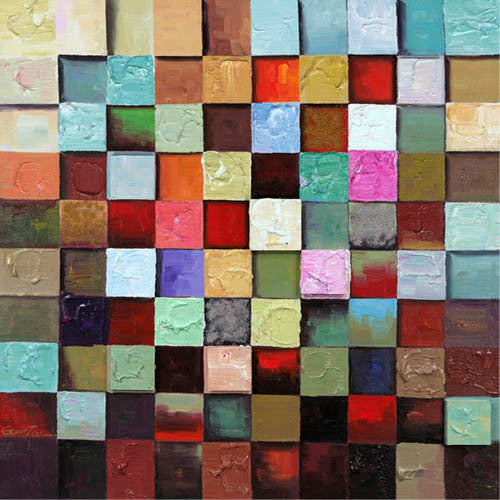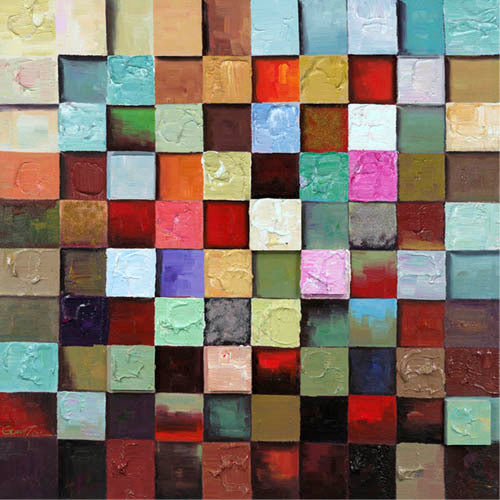 The unique 3d effects of this painting make it the perfect talking point for any room. Rendered on mounted canvas with 3d effects, this abstract artwork is both sophisticated and unusual. Because of the wide range of colors used, this artwork pairs well with nearly any existing color-scheme. Add a one-of-a-kind piece to your home or office with this unique 3d painting.
Dimensions:  40" W x 40" H x 1.5" D
Questions about this product? Contact us here.